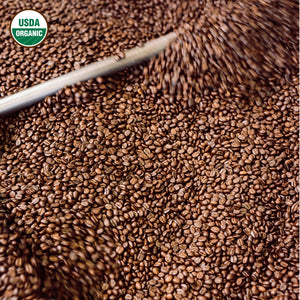 NEW BLEND!  This tasty, custom organic blend was just switched up from our original, collab, created for our friends in the magical hotel of the same name in Long Beach, Washintgon.  Sourced from small, organic farm cooperatives in Mexico and Sumatra, a blend of medium and dark roasts with subtle chocolate and fruit notes.
Certified organic by Oregon Dept of Agriculture. 
Please note: We roast to order on Mondays & Tuesdays. Your order will ship as promptly as possible, with the freshest roast possible. You will receive email notification when your order has been shipped (with tracking info) or is ready to be picked up locally (if you choose pickup as your shipping option). If you have any questions, please contact us at orders@crcrcoffee.com.